IN GRATITUDE TO CCHR FOR
PROVIDING LIFESAVING TOOLS
A US Navy career counselor found the CCHR documentary The Hidden Enemy: Inside Psychiatry's Covert Agenda after seeing our ad in the Navy Times. He wrote that he would show it "to 250 personnel in a command assembly for training."
A trainer at Lackawanna College Police Academy in Pennsylvania wrote after receiving The Hidden Enemy: Inside Psychiatry's Covert Agenda: "As a law enforcement instructor and army veteran, this topic is of special interest to me. The county I reside in has set a goal to have at least 10% of the officers trained in crisis intervention team training . . . this DVD will be a great source of information to help law enforcement officers have a better understanding of the issues related to dealing with individuals and mental illness."
He uses this now in his training.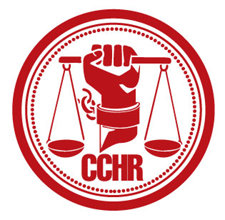 "I would especially like to acknowledge the efforts of the Citizens Commission on Human Rights on behalf of children. In these years I was able to appreciate the work of CCHR in its battle against the superficial removal of children from families on the basis of psychiatric and/or psychological assessments, and against the labeling of children with psychiatric illnesses and the subsequent administration of psychotropic drugs. . . . I hope to continue working with CCHR toward the common goal of a juvenile justice system in which there will be no abuse on children and families."
—Attorney Francesco Miraglia, Italy.
"THIS DVD WILL BE A GREAT SOURCE OF INFORMATION TO HELP LAW ENFORCEMENT OFFICERS HAVE A BETTER UNDERSTANDING OF THE ISSUES RELATED TO DEALING WITH INDIVIDUALS AND MENTAL ILLNESS."

---
ALERT
TAKE ACTION!
US Congressman Tim Murphy has introduced the Mental Health Crisis in the Family Act (HR 2646). If passed, this will force psychiatric treatment and pharmaceuticals on unwilling persons, calling it "Assisted Outpatient Treatment."
The bill is currently in the House Energy and Commerce Committee, Subcommittee on Health. Contact your US Congressman as well as Rep. Fred Upton, Chair of the Energy and Commerce Committee, and tell them to vote against HR 2646. To receive assistance in doing this contact dcnational@cchr.org.
---
RESTORE HUMAN RIGHTS TO MENTAL HEALTH
As a nonprofit mental health watchdog, CCHR relies on memberships and donations to carry out its mission to eradicate psychiatric violations of human rights and clean up the field of mental health. To become part of the world's largest movement for mental health reform, join the group that has helped enact more than 170 laws protecting citizens from abusive mental health practices.