GEORGIA STATE SENATOR DONZELLA JAMES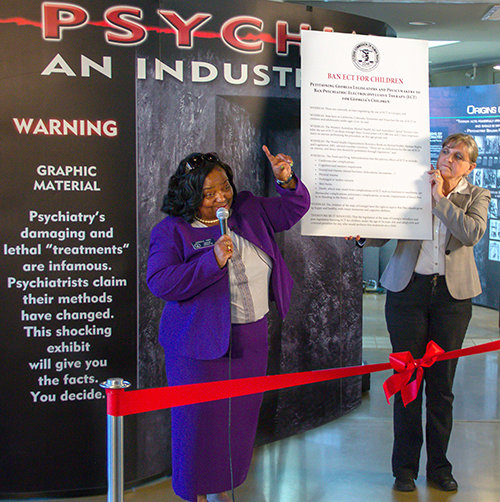 How a personal tragedy made her a champion of mental health reform.
It all began when Senator Donzella James' baby sister, valedictorian of her high school, landed in a psychiatric institution.
"By the time we got to her and talked to her, she was incoherent," says James. "We found out she'd had 460 volts of electricity given to her more than one time. This is a young woman that loved to read, loved to study and was athletic in school."
Senator James tells of how her sister, on psychotropic drugs after her release, went from a size nine to a size 26 in only nine months.
"She was like a zombie," Senator James says.
Devastated by what amounted to the loss of her sister, James happened upon a Psychiatry: An Industry of Death exhibit while she was on a break from session in the Georgia State Senate building. Her life was totally changed by seeing the exhibit.
"When I went through, I didn't even want to go back to the floor of the Senate. It was just mind-blowing," she says. "My eyes have definitely been opened even more since then."
Since that time, Senator James has been a champion of patient rights and mental health reform, partnering with the Citizens Commission on Human Rights to educate the public on the dangers of psychiatric treatment and to put an end to electroconvulsive therapy.
"We have to work arm in arm to open people's minds, and make our voices heard," she says.
"It's a mad world we live in, but it doesn't need more psychiatry."
---
WE

really

WANT TO HEAR FROM YOU
The Citizens Commission on Human Rights works with attorneys and government officials around the world to bring psychiatry under the law.
CIVIL RIGHTS ATTORNEY, DETROIT
"I certainly did not know the hazards and the side effects of these drugs. That's where CCHR came in. We had facts. We had statistics, and CCHR didn't just drop the information you know. They were there. Because you don't just go into the court and just start arguing. You need tools. You need information. You need experts, and CCHR stepped up truly—I mean it was like they had our back."
SENATOR, MEXICO CITY
"Working closely with CCHR, my team was able to achieve human rights for children and people with mental health problems for the first time ever in Mexico."
ATTORNEY, TRENTO, ITALY
"Thanks to CCHR, I started to follow some abuse cases. I discovered that there were some lawyers connected to consultants (psychiatrists and psychologists) and they monopolized almost all the cases. It was a no man's land. Those few professionals, due to the discretionary nature of psychiatry and psychology, removed children from mothers and families with no real objective proof. My work, together with CCHR, has cracked this system."
MEMBER OF PARLIAMENT, FRANCE
"The Citizens Commission on Human Rights has exposed the outrageous number of psychiatric involuntary commitments in each region of France and has reported these to me. They have made me aware of the need for reform in this country."
---
YOUR HELP IS NEEDED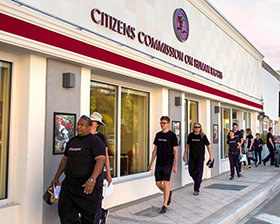 As a nonprofit mental health watchdog, CCHR relies on memberships and donations to carry out its mission to eradicate psychiatric violations of human rights and clean up the field of mental health. To become part of the world's largest movement for mental health reform, join the group that has helped enact more than 180 laws protecting citizens from abusive mental health practices.