FROM THOSE ENLIGHTENED BY THE CCHR EXHIBIT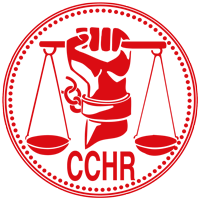 After touring the Psychiatry: An Industry of Death traveling exhibit, people around the world are enlightened and galvanized to address abuses in the field of mental health. Here is what just some had to say:
From Taipei, Taiwan:
"I see a completely different viewpoint from what I have learned about psychiatry and psychology." Medical Student
"Thank you so much, because it is generally impossible to know the truth of how the psychiatric hospitals and psychiatry treat their patients. I thought in general that psychiatrists ask patients before giving the drugs, but I didn't know of the serious outcomes there. So this exhibition brings us to another level of understanding." Student
"Depression can be cured without taking drugs, I'll share it with all people around me, to help others with the right way to overcome depression. I would like to join your association's volunteer team." Mother
"Psychiatrics brush aside their medical mistakes and don't take responsibility for finding the real cause of a patient's difficulties. Drugs only relieve symptoms but do not handle the situation, so I now expect myself to confront the problem with courage instead of confronting the symptoms only." Father
"The children who take psych drugs grow up with ruined personalities. This point really was impressed on me." Student
From Toronto, Canada:
"I think these exhibits are effective. People need to be aware and always question authority." Teacher
"Powerful presentation. Psychiatry is not supported by science!" Nurse
From St. Petersburg, Russia:
"Very useful information for me and I will try to share this information with family, colleagues and parents." Teacher
"DEPRESSION CAN BE CURED WITHOUT TAKING DRUGS, I'LL SHARE IT WITH ALL PEOPLE AROUND ME, TO HELP OTHERS WITH THE RIGHT WAY TO OVERCOME DEPRESSION."
---
REPORT PSYCHIATRIC ABUSE
And Prosecute Crimes
Psychiatric Diagnosis Abuse Report Form: This report form is available at CCHR.org. If you or someone you know is a victim of psychiatric abuse, fill out the form. Go to www.cchr.org/reportabuse
Prosecute Crimes: In your dealings with the psychiatric industry, you have undoubtedly witnessed abuses of individuals, including overdrugging, sexual assault, gross negligence, deaths and Medicare and Medicaid fraudulent billings.
The CCHR hotline provides a strictly confidential means to report psychiatric abuse and crimes and assist victims and whistleblowers in filing complaints to the proper police and licensing authorities. You can report evidence to CCHR of any patient who has been killed, sexually abused or damaged by a mental health practitioner. Your name and any identifying information will be held in the strictest confidence.
If you know of any crime committed by a psychiatrist or mental health practitioner, file a report by using the form at www.cchr.org/reportabuse or write to or call:
ABUSE CASE IN-CHARGE CCHR INTERNATIONAL
6616 W. Sunset Blvd.
Los Angeles, CA 90028 USA
(323) 467-4242
(800) 869-2247 US Only

---
RESTORE HUMAN RIGHTS TO MENTAL HEALTH
As a nonprofit mental health watchdog, CCHR relies on memberships and donations to carry out its mission to eradicate psychiatric violations of human rights and clean up the field of mental health. To become part of the world's largest movement for mental health reform, join the group that has helped enact more than 170 laws protecting citizens from abusive mental health practices.