A PRESCRIPTION FOR MURDER?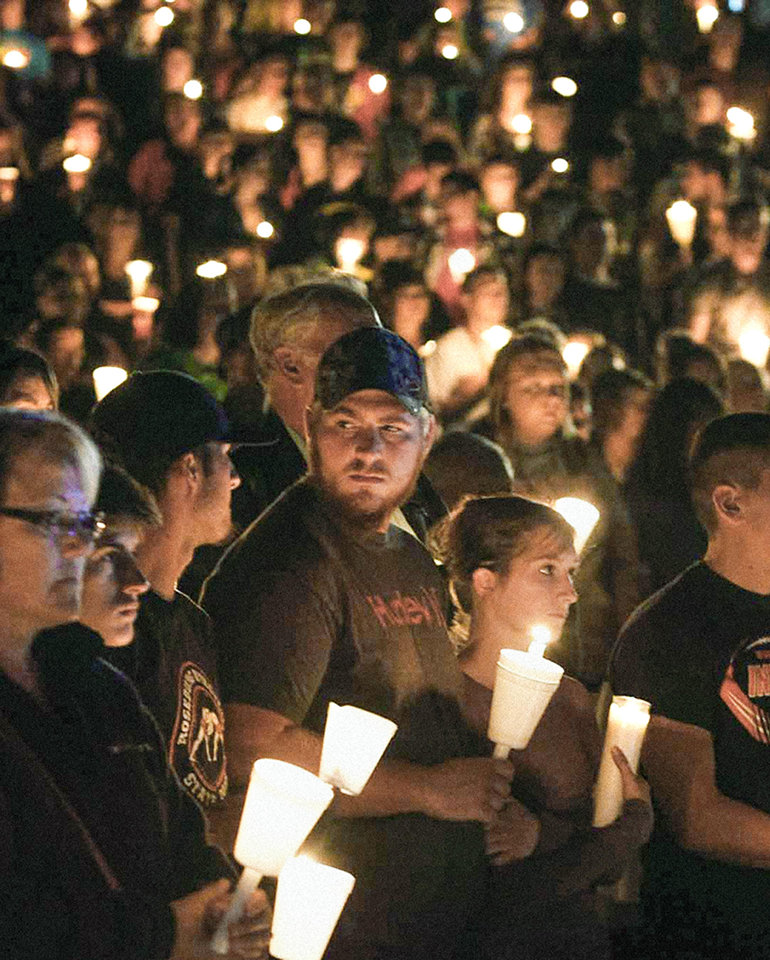 A BBC documentary poses the question: Are psychotropic drugs behind violence?
Senseless violence is not just an American issue. There is Andreas Lubitz who, while on antidepressants and benzodiazepine, deliberately crashed the Germanwings plane he was co-piloting in Southern France, killing all 150 on board. There is Matti Saari of Finland, a culinary student who shot and killed nine students and a teacher, wounded another and then killed himself. He was on an antidepressant and alprazolam. Mamoru Takuma, in Ikeda, Japan, was on an antidepressant when he slipped into an elementary school with a six-inch knife, killing eight first- and second-graders, while wounding at least 15 others.
In July 2017, a BBC UK Panorama documentary, A Prescription for Murder, explored the role of antidepressants in the shooting rampage of James Holmes, who killed 12 people and injured 70 in a Colorado cinema in 2012, after starting an antidepressant 17 weeks prior. Professor David Healy interviewed Holmes prior to his 2015 trial and concluded, "I believe if he hadn't taken the Sertraline [antidepressant], he wouldn't have murdered anyone."
Professor Healy estimates that 90 percent of school shootings taking place over more than a decade were linked to antidepressants. CCHR's new report recommends that legislative hearings be held to fully investigate the correlation between psychiatric treatment and violence and suicide.
---
WE

really

WANT TO HEAR FROM YOU
Here is what visitors had to say after learning the documented facts in the Psychiatry: An Industry of Death exhibit.
PSYCHIATRIC REGISTERED NURSE, LOUISIANA, USA
For 32 years, I've been a registered nurse in the psychiatric/mental health field in Louisiana. I've always been an advocate for the patients and have witnessed unsettling changes in my profession, especially in the past 15 years. I want to make a difference. Thank you for providing this insight and free information kit.
EVANGELICAL PASTOR, PERU
I am a pastor with a congregation of 2,500. I am experiencing psychiatric abuse, which, with the help of God, I hope to escape. I want to warn my people of these dangers that they are exposed to. I will show them your material, and I am looking for honest authorities to help me promote the information.
STUDENT, FRANCE
You say everything I am thinking, without using swear words! I have seen everything you talk about. My best friends are under chemical straightjackets and this turns them into horrible people when on drugs.
RETIRED POLICE OFFICER, ALABAMA
Please send me the DVD. I know a lot of people on psychotropic drugs that need to see this.
COMPANY MANAGER, UNITED KINGDOM
I have been abused for many years by the psychiatric industry, and I want to teach the dangers of it to help others.
GUARD AT PSYCHIATRIC FACILITY, NAMIBIA
I work at a psychiatric facility watching mentally challenged patients. I feel your educational materials are helpful for me as they equip me on how to properly deal with mental illness and the rights of these poor patients. I have seen a lot at this facility that I do not agree with so far. These materials are a blessing in disguise for me. I will share this information with my colleagues.
---
FACTS
PSYCHOTROPIC "SIDE EFFECTS"
Some psychotropic drugs have "side effects" that include suicide and homicide.
117%
INCREASE
in psychiatric drug prescriptions in the U.S. between 1999 and 2013
24%
INCREASE
in the suicide rate in the U.S. from 1999 to 2014—coincidence?
41
MILLION AMERICANS
are on antidepressant drugs
65
ACTS OF VIOLENCE
that killed or injured 693 people over 3 decades were by individuals on or withdrawing from psychotropics
409
DRUG WARNINGS
on psychiatric drugs include the risks of self-harm, suicide, violence, aggression and homicidal ideation
---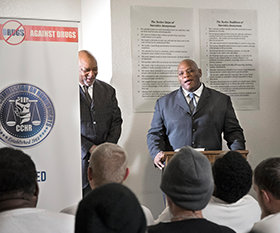 END PSYCHIATRIC ABUSE
As a nonprofit mental health watchdog, CCHR relies on memberships and donations to carry out its mission to eradicate psychiatric violations of human rights and clean up the field of mental health. To become part of the world's largest movement for mental health change, join the group that has helped enact more than 180 laws protecting citizens from abusive psychiatric practices.