A WORD FROM OUR FRIENDS IN HONOR OF OUR 50TH BIRTHDAY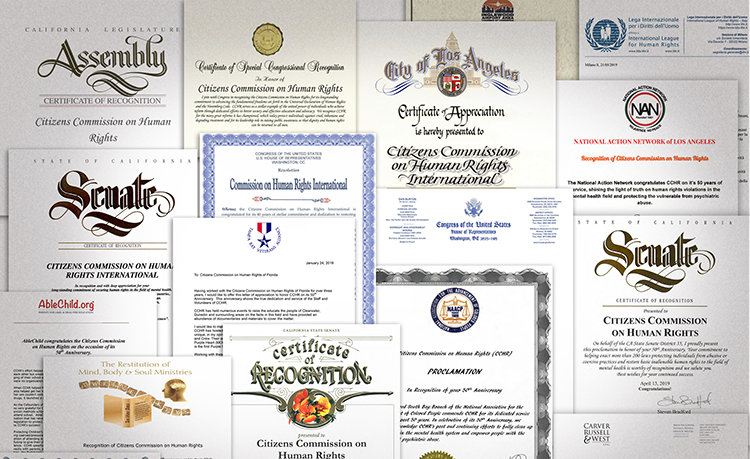 Since its founding in 1969, CCHR has worked with freedom fighters, courageous attorneys, dedicated legislators and more, who in turn gave words of support on CCHR's 50th anniversary.
Through its 50 years, CCHR has worked with lawyers, government officials, legislators, investigatory bodies, NGOs and journalists to expose abuses in the field of mental health and implement the needed changes to prevent such abuses.
On CCHR's 50th birthday, many of its friends issued proclamations, commendations and letters of recognition and appreciation.
This included from Australian psychiatrist Niall McLaren who wrote that CCHR's work was "essential if we are to counter the endless propaganda of dehumanizing psychiatry" and "the idea that unhappy or distressed young people must be stripped of their human rights and drugged into conformity."
And Oleg Khilkevich, a US college nursing educator, said CCHR "has a long history of fighting bravely and relentlessly for human rights. It has been responsible for many great reforms that now protect patients against 'cruel, inhuman or degrading treatment' as outlined under Article 5 of the Universal Declaration of Human Rights."
Professor Lothar Krappmann from Germany, a former member of the UN Committee on the Rights of the Child, wrote: "If you point out that I have achieved something for the misdiagnosed and incorrectly treated children, then I must add that this was possible because of the good information and documents I have received from CCHR."
"This organization strives to exemplify the tenets of the United Nations Universal Declaration of Human Rights."
US Congressman Adam Schiff said, "This organization strives to exemplify the tenets of the United Nations Universal Declaration of Human Rights. While we have progressed in so many ways since 1948, much work remains, and much will fall to the younger generations to advance the causes of human dignity, peace and prosperity."
And so CCHR looks back at not only what it has accomplished in its first 50 years but the knowledge and experience now gained to continue that vital work to eradicate psychiatric abuse in the near future.
---
FACTS
50 YEARS—THE STATS
For 50 years CCHR has brought psychiatry under the law and defended human rights. Here are the stats.
50
YEARS
of protecting the rights of people in the field of mental health
188
LAWS
passed that protect against psychiatric abuse
$1.4 billion
PAID OUT
in psychiatric criminal and civil fines
170
PSYCHIATRISTS
and psychologists disciplined for abuses or convicted of crimes every year
3,923
PSYCHIATRIC FACILITIES
shut down for abusive and sometimes deadly practices
---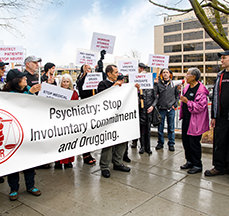 PUT AN END TO THE ABUSE
As a nonprofit mental health watchdog, CCHR relies on memberships and donations to carry out its mission to eradicate psychiatric violations of human rights and clean up the field of mental health. To become part of the world's largest movement for mental health change, join the group that has helped enact more than 180 laws protecting citizens from abusive psychiatric practices.