EXPOSING THE TRUE VAMPIRES OF TRANSYLVANIA
CCHR Transylvania is on a crusade to protect the children and orphans of Romania from psychiatric abuse through exhibits, pamphlet distribution and educational seminars.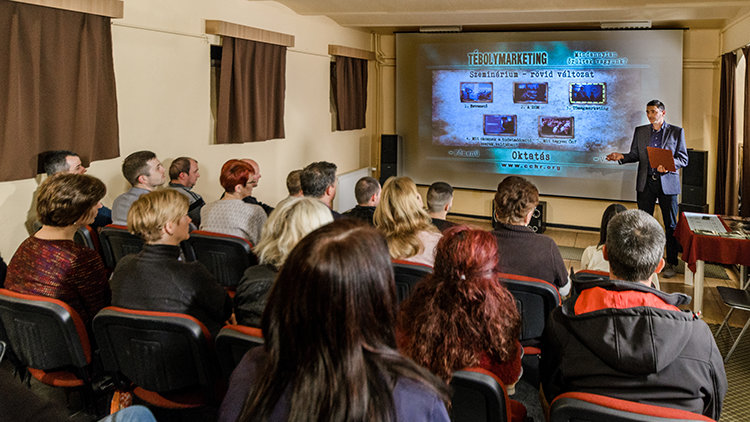 To visitors, Transylvania, in central Romania, may be the territory of Count Dracula, but to many Romanians and Hungarians it is home. A historical region—"the last truly medieval landscape in Europe"—graced with medieval castles and fortresses, its real vampires are part of their psychiatric system which preys on the community, especially children.
Today, some 70,000 youth are living in the care of the state. They come from the legacy of Romanian dictator Nicolae Ceauşescu, whose policies led to thousands of abandoned children suffering abuse and neglect in orphanages, often controlled with psychotropic drugs.
When Zsolt Both became the Director of CCHR Transylvania in 2013, he did so to stop these and other similar psychiatric abuses. To start, he assembled a team and had CCHR pamphlets translated for the first time in Romanian. They were sent to 800 specific public who cross paths with psychiatric abuse, from physicians to attorneys to government officials and Romanian clerics. Word also got out through media, including in Heti Hirdető, the newspaper for Székely Land, the primarily Hungarian part of Transylvania.
To reach yet more, Both and his team held the CCHR Traveling Exhibit at the Cultural House in Csíkszereda, Harghita County, to protest a local psychiatric conference. There, CCHR volunteers confronted the head psychiatrist of the conference with facts and figures of abuses including 13 ECT abuse cases. The head of the Harghita County medical hospital, who had seen such abuses himself, toured the exhibit and wanted the data for his hospital. The event organizer of the Chamber of Commerce and Industry of Covasna County toured and saw the importance of the exhibit and so arranged for it to be held in Covasna.
To ensure professionals got the true information about psychiatric labeling and drugging, Both began holding seminars with the Marketing of Madness documentary, including in that Harghita hospital. Meanwhile, Székely TV aired the documentary to the region.
Ultimately, they reached Father Csaba Böjte, the caretaker of some 3,000 abandoned and orphaned children, through his Saint Francis Foundation, headquartered in Deva, Transylvania, but operating 84 orphanages across Romania. Recognizing the damage psychiatric abuse has already brought to orphans since the time of Ceauşescu, Father Böjte signed a letter of cooperation with CCHR to protect the children under his care from "the incursion of psychiatric drugs and experimentation on children."