NEWS
‣
GET THE FACTS

·

FIGHT BACK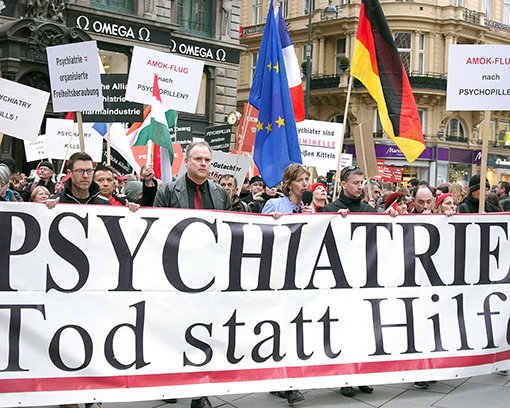 Witnessing the destructive cycle of youth welfare agencies and foster homes, the Citizens Commission on Human Rights Germany took the government to task.
Read More »
---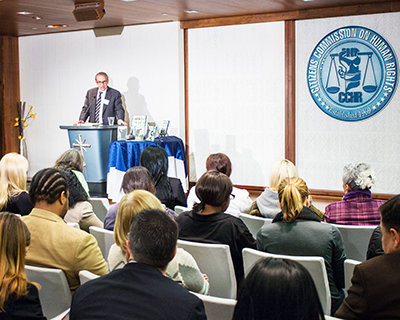 CCHR holds an educational forum for all faiths and professions on how to understand and deal with psychotropic drugs.
Read More »
---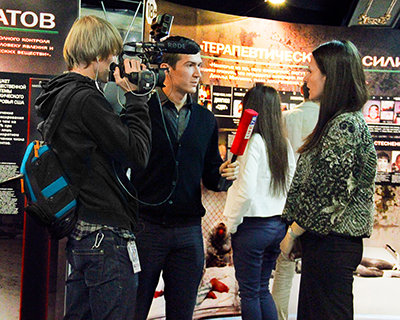 How CCHR Russia stopped the bill that would have torn families apart and over-drugged the future of a nation.
Read More »
---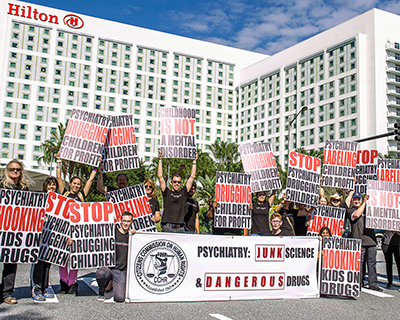 ---
FACTS
CITIZENS COMMISSION ON HUMAN RIGHTS
is spreading the truth about electroconvulsive "therapy" (ECT).

100,000
RECEIVE ECT
annually in the U.S.

$1.2 BILLION
IN PROFITS
from ECT are raked in every year by the U.S. psychiatric industry.
100%
INCREASE
in the chances you'll receive ECT if you're 65 versus 64. The difference? Medicare (U.S. government healthcare for the elderly) kicks in at 65.

70% OF
ELECTROSHOCK
victims are women.

1 MILLION
PEOPLE
receive ECT around the world every year.
---
WE NEED YOUR HELP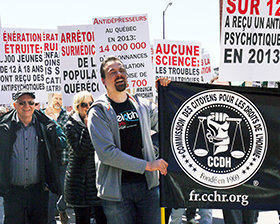 As a nonprofit mental health watchdog, CCHR relies on memberships and donations to carry out its mission to eradicate psychiatric violations of human rights and clean up the field of mental health. To become part of the world's largest movement for mental health reform, join the group that has helped enact more than 180 laws protecting citizens from abusive mental health practices.