CCHR GAINS AUTHORITY TO INSPECT KAZAKH PSYCHIATRIC HOSPITALS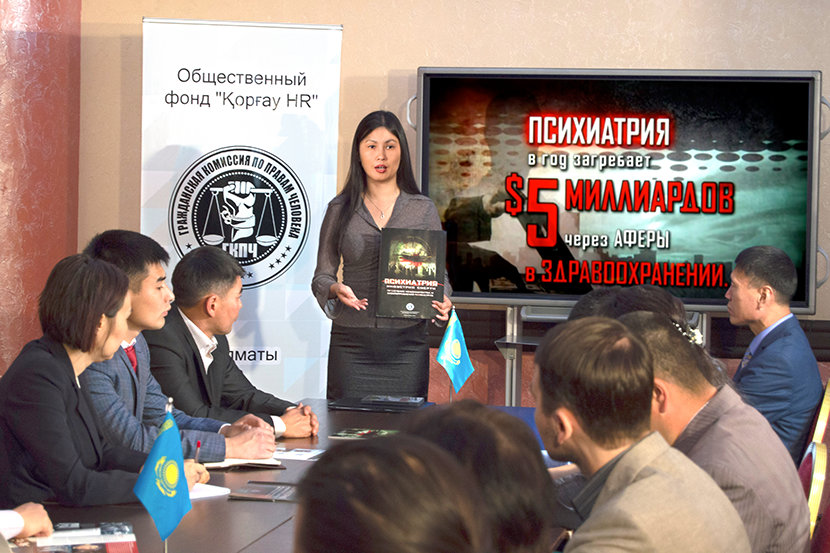 After doggedly exposing psychiatric brutality in Kazakhstan, Aliya Abdinova was invited to join its National Preventative Mechanism Committee.
A graduate of the Kazakh Institute of Law and International Relations, Aliya Abdinova says her life goal is to restore justice to her nation. Her vehicle is the Citizens Commission on Human Rights.
Abdinova joined CCHR Kazakhstan staff in 2015 after learning of psychiatric crimes in her country and got right to work. She began by seeking out abuse cases through her local prosecutor's office, but there she found records completely empty.
Certain that the victims were out there, if silent, Abdinova organized a team of volunteers to distribute thousands of fliers, urging Kazakhs to report psychiatric abuse to CCHR, where she established and monitored an abuse hotline.
Her theory bore out, and the team began receiving numerous abuse reports daily, reporting each to the local prosecutor and national parliament. Using her legal expertise, Abdinova had soon rescued a number of individuals from psychiatric institutions.
But one call changed the game. It was from a former psychiatric nurse who told of how, throughout her 20 years in a psychiatric children's ward, she was made to give youth unwarranted "heavy diagnoses," enabling the facility to keep the child for life, thus filling a bed and pulling in that much more government funding.
Abdinova further learned that toddlers in Kazakh orphanages were injected with drugs, labeled with "mental disorders" and shoved through the psychiatric system. At age 18, they were committed for life, at which point institution directors became "guardians" and inherited the youth's state-issued allowance. Abdinova spread the word to millions over national media, and directly to more than 60 government agencies and nonprofits through various meetings and events.
Speaking at the First President Foundation, Abdinova inspired a member of Kazakhstan's National Preventative Mechanism Committee (NPM), who invited her to become a member of the committee charged with preventing torture and inhumane treatment. Her application accepted, Abdinova was assigned to the largest region covered by the NPM. She now wields the prerogative to enter and inspect any psychiatric institution in the country at any time, with that facility obliged to comply to her recommendations within 30 days, or else.
Restoring justice to her nation? Abdinova is certainly on the right track.
---
TAKING ACTION
If You Have Information, Speak Up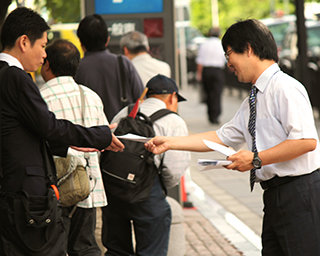 CCHR's work to expose, litigate, prosecute and legislate against abuse in the field of mental health is fueled by information. By sharing what you know you have helped us get 185 patients' rights laws passed, bring thousands of psychiatrists to justice and close down corrupt psychiatric facilities around the world.
If someone you know has knowledge of the following, contact CCHR:
1) Severe adverse reactions to electroconvulsive therapy (ECT), brain stimulation or psychiatric drugs.
2) Homicidal or suicidal ideation from a psychiatric drug.
3) Multiple psychotropic drugs prescribed simultaneously.
4) Conflicts of interest and fraud by psychiatrists.
5) Mental health screening and drugging of children and the elderly.
By helping expose such abuses, you can protect yourself and others. Contact us.
---
DONATE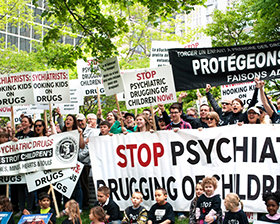 As a nonprofit mental health watchdog, CCHR relies on memberships and donations to carry out its mission to eradicate psychiatric violations of human rights and clean up the field of mental health. To become part of the world's largest movement for mental health reform, join the group that has helped enact more than 180 laws protecting citizens from abusive mental health practices.