HISTORIC LAW PASSED IN NEW MEXICO
Children Protected from Psychiatric Drugging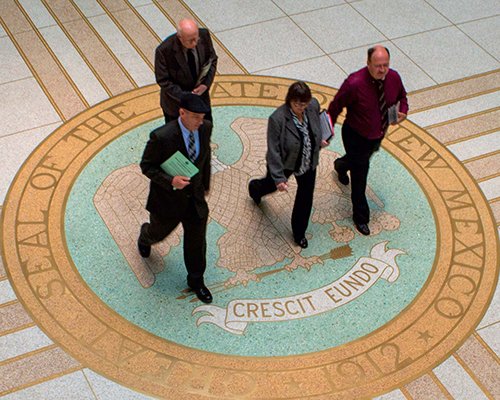 School systems in the United States have become major conduits by which psychiatrists ensure children are placed on brain-damaging and deadly psychiatric drugs.
In the state of New Mexico, one in five children had been diagnosed with one or more "mental" or "behavioral" problems, with many then administered harmful psycho-pharmaceuticals. Many of these drugs have suicidal thoughts and suicide as "side effects," as warned by the Food and Drug Administration. One need not wonder why suicide became the second leading cause of death in the state for those ages 10 to 24.
CCHR New Mexico went into action to raise awareness of the dangers of child psychotropic drugging and to take measures towards ending it. Among other activities, they brought the Industry of Death Exhibit to the State Capitol in Santa Fe. While the exhibit was there, CCHR also distributed copies of the documentary Dead Wrong: How Psychiatric Drugs Can Kill Your Child to legislators and their staffs, informing them of the deadly nature of the drugs commonly given to children.
One legislator who received the DVD and other relevant information from CCHR, Senator Sue Wilson Beffort, sponsored a measure in the New Mexico Senate to investigate the use of psychiatric drugs on the state's children. It stated, in part, "Thirty-one regulatory agencies in eight countries have issued warnings relating to drugs used for treating attention deficit hyperactivity disorder, linking these drugs to suicidal ideation and behavior, violence, aggression, agitation, anxiety, depression, heart attacks, strokes, sudden death, drug addiction and abuse, hallucinations, convulsions, hostility, weight changes, disturbed sleep and seizures."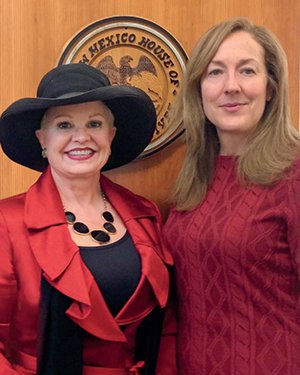 The resolution also called for the legislature's Health and Human Services Committee "to consider the effects of overmedication on children's health in the state" and recommended that the committee "hear testimony from experts in education and in health on increasing children's opportunities to be active and maintain sound mental and physical health without medication through increased opportunities for athletic, creative, social and intellectual activities in their schools, homes and communities."
After the resolution was passed, hearings were held before several legislative groups, including the Health and Human Services Committee. Among those who spoke at the hearings were the Executive Director of CCHR New Mexico, and pediatric neurologist Dr. Fred Baughman Jr., author of The ADHD Fraud: How Psychiatry Makes "Patients" of Normal Children.
Following the hearings, CCHR was approached by a member of the state's House of Representatives, Nora Espinoza. As a teacher who had observed the harm caused by psychiatric drugs on schoolchildren, and as a Chair of the legislature's Education Committee, she wanted to do something about the problem.
Working with CCHR, Rep. Espinoza introduced a bill that would knock out abuses inherent within the schools and the state's Child Protective Services system. Colloquially called the Child Medication Safety Act, the measure included the following:

"An employee or agent of a school district or governing body shall not compel or attempt to compel any specific actions by the parent or guardian or require that a student take a psychotropic medication."
"School personnel shall not require a student to undergo psychological screening unless the parent or guardian of that student gives prior written consent before each instance of psychological screening."
"A child shall not be taken into protective custody solely on the grounds that the child's parent, guardian or custodian refuses to consent to the administration of a psychotropic medication to the child."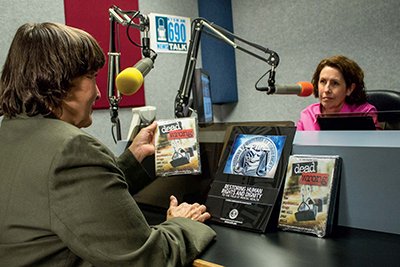 CCHR's multimedia support of the measure included educational displays at the State Capitol to spotlight what actually happens to children when they are administered psychiatric drugs, distribution of fliers to parents and educators, meetings with legislators, and both press and electronic media coverage.
The bill passed the House of Representatives by an overwhelming 67–1 vote. Senator Beffort sponsored the bill in the Senate, where it passed 39–0. Governor Susana Martinez signed the measure and it is now the law of the state.
A powerful step forward in the battle against coercive psychiatry, the law protects children in New Mexico from arbitrary psychological screening and involuntary psychotropic drugging, and serves as a model for similar legislation to protect the rights and freedoms of children and parents across the world.
---
ALERT
TAKE ACTION!
US Congressman Tim Murphy has introduced the Mental Health Crisis in the Family Act (HR 2646). If passed, this will force psychiatric treatment and pharmaceuticals on unwilling persons, calling it "Assisted Outpatient Treatment."
The bill is currently in the House Energy and Commerce Committee, Subcommittee on Health. Contact your US Congressman as well as Rep. Fred Upton, Chair of the Energy and Commerce Committee, and tell them to vote against HR 2646. To receive assistance in doing this contact dcnational@cchr.org.
---
RESTORE HUMAN RIGHTS TO MENTAL HEALTH
As a nonprofit mental health watchdog, CCHR relies on memberships and donations to carry out its mission to eradicate psychiatric violations of human rights and clean up the field of mental health. To become part of the world's largest movement for mental health reform, join the group that has helped enact more than 170 laws protecting citizens from abusive mental health practices.