CCHR SUPPORTS GERMAN
ANTI-CORRUPTION LAW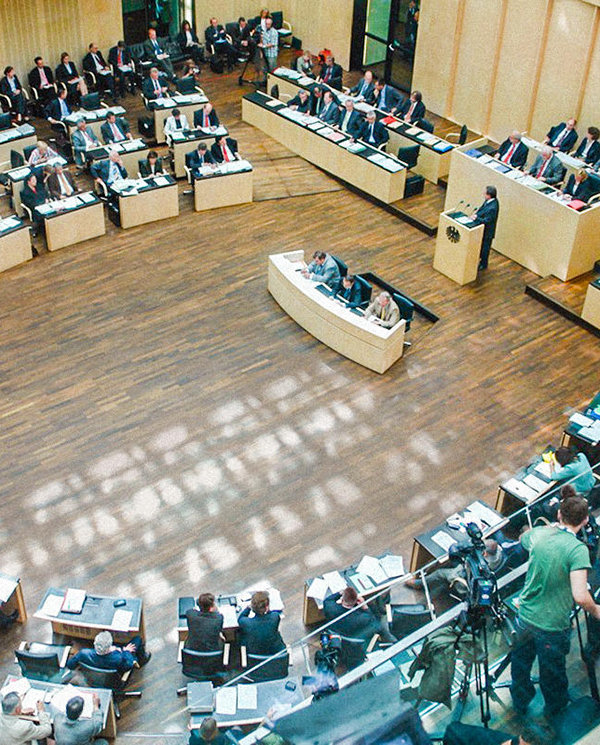 Psychiatrists taking drug company bribes or promoting false cures now won't get off easy.
With 54 million worldwide on antidepressants known to cause violent and homicidal behavior, psychiatrists have long abandoned their Hippocratic oath in favor of profit.
In Germany, more than 575 million Euros were paid by drug companies in 2015 to doctors, pharmacists and medical institutions for lectures, consulting, travel costs, conference fees, and essentially stipends for prescribing the "right" pill.
While such bribes are offered and accepted by doctors in many areas of medicine, nowhere is this corruption more evident than in psychiatry. According to research by SPIEGEL magazine, 35 of 37 directors of German university psychiatric hospitals have accepted such payments.
Driven by CCHR Germany's years of campaigning and filing of complaints and white papers with 3,394 legislators and government officials, and their work with lawyers, doctors and anti-corruption specialists, the German Bundesrat (Federal Council) passed a new "Law to Combat Corruption in Healthcare." This law amends the anti-bribery provisions of the German Criminal Code to extend the code's reach into the healthcare sector. The law closes a loophole allowing doctors to accept "bonuses" for increased prescriptions of one company's drugs. Such cases are now criminally liable and punishable with up to five years of prison for both the bribed and the briber.
---
WE

really

WANT TO HEAR FROM YOU
Here are what visitors said after seeing the Psychiatry: An Industry of Death exhibit:
MOTHER
"The exhibits on Psychiatry: An Industry of Death really saddened me. I was totally shocked that the psychiatrists could be so cruel to humans and especially to children. I was horrified. I was in tears and emotionally upset. It made you aware that you really wanted to do something about it."
CHILD WELFARE ATTORNEY
"Well, horrors are horrors. What is amazing is the amount of individuals who have gone to psychiatry in the belief that they were going to be helped, without fully understanding or their eyes being wide open as to what they were walking into. Ignorance is a danger. The CCHR Museum opened my eyes to the danger of ignorance, and the dangers of complacency and the dangers of accepting without questioning."
RETIRED FAMILY PHYSICIAN
"Getting the history of psychiatry over the centuries was really important. It made me realize that I needed to know a lot more of where psychiatry came from."
BUSINESS CONSULTANT
"In going through the tour it was very difficult to assimilate, mainly because it was rather disturbing as to what's happening with the psychiatric industry. Its origin was very disturbing and the recent developments pretty much no less disturbing in different ways. And toward the end of that tour it became clear to me that this is permeating every walk of our modern-day society. I started thinking to myself that there must be something that I personally can do to effect the change. I felt personally called upon to do the best of what I could do to help out."
---
DONATE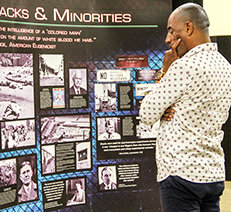 As a nonprofit mental health watchdog, CCHR relies on memberships and donations to carry out its mission to eradicate psychiatric violations of human rights and clean up the field of mental health. To become part of the world's largest movement for mental health change, join the group that has helped enact more than 180 laws protecting citizens from abusive psychiatric practices.