YOU'VE HAD AN ECT SCIENCE LESSON.
NOW FOR A
HISTORY LESSON.
WORLD WAR I—Psychiatrists in Germany applied a primitive shock machine to shellshocked soldiers. Their goal? To make soldiers more terrified of a hospital than fighting on the front lines.
1920s—Austrian psychiatrist Manfred Sakel sought to drive out "bad brain cells" by injecting his patients with insulin. Despite severe convulsions and a five percent death rate, Sakel defended his "treatment" by pointing to the resulting childlike state of his patients. Hospital shock wards and insulin therapy became big business.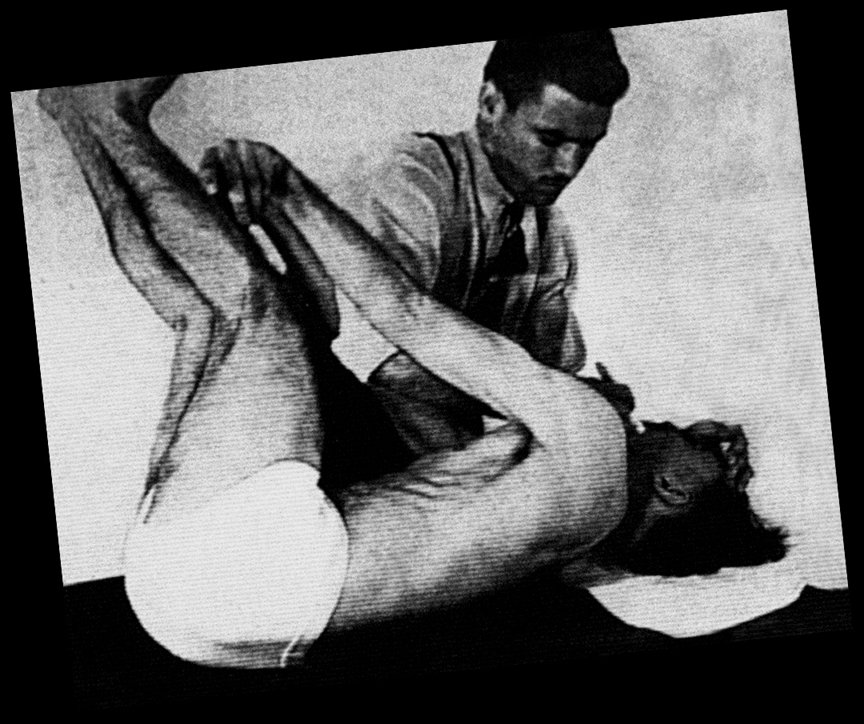 1930s—Hungarian neuropsychiatrist Ladislas Meduna believed he could drive out mental illness by inducing brain-damaging seizures with a drug called Metrazol. A psychiatrist could chemically shock 50 patients into a docile state in one morning, making the procedure extremely lucrative. This financial success sparked an even more profitable method of inducing brain-damaging convulsions—electric shock.
WHAT INSTRUMENT WAS USED TO SHRED THE BRAINS OF PATIENTS?
WATCH THIS DOCUMENTARY.