THE BIRTH OF
ECT.


THE DEATH OF ANIMALS.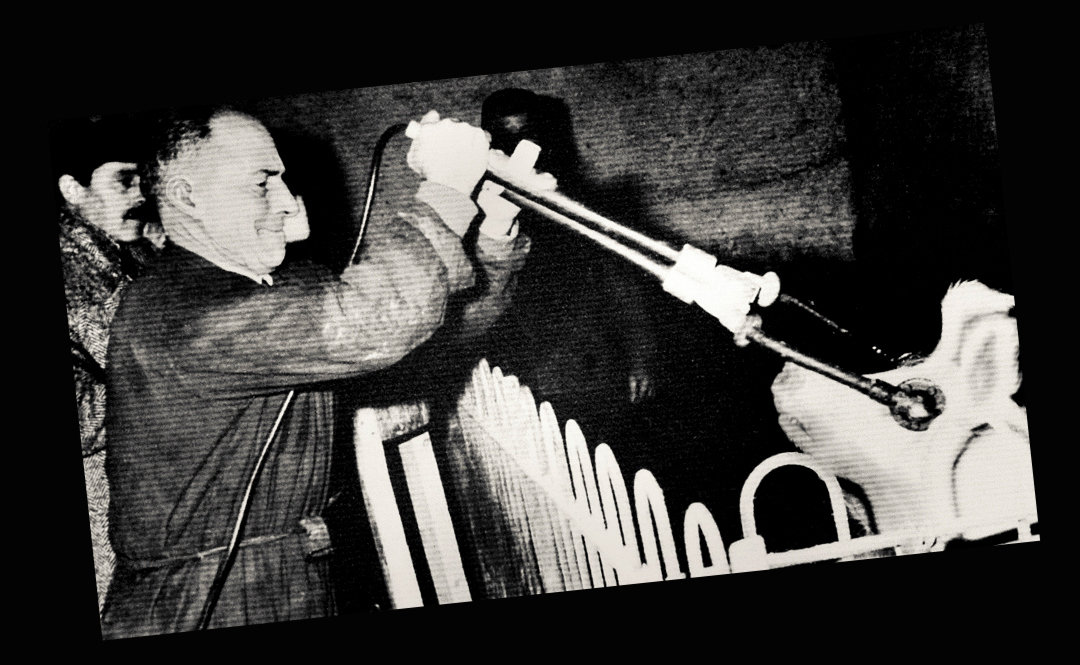 The year is 1938. Two Italian psychiatrists, Ugo Cerletti and Lucio Bini, watched workers in a slaughterhouse shocking pigs before killing them. The shocks stunned the animals, making it easier to slit their throats.
After "perfecting" his technique on different animals, Cerletti found his first human victim—a homeless man. After just one shock, the man was said to have shouted, "Not another one! It will kill me!" Surprisingly, Cerletti used only 80 volts of electricity … well below the voltage doctors shock their patients with today.
Back then, electroshock was delivered without anesthesia, so patients suffered broken teeth, jaws and spines from the muscular spasms induced by the electricity.
Although electroshock was being touted as a "miracle cure," the truth was starting to seep out. Medical journals of the day admitted that brain damage was an effect of electroshock, but, according to psychiatrists, that was how the procedure worked.
In fact, psychiatrist and leading ECT proponent Walter Freeman theorized that "maybe it will be shown that a mentally ill patient can think more clearly and constructively with less brain in actual operation."
Doesn't make much sense. But neither does ECT.
WHAT DOES THE TRAUMA TO THE BRAIN CAUSED BY ECT FEEL LIKE? THE ANSWER IS IN OUR DOCUMENTARY.