NEW ZEALAND'S PSYCHIATRIC HORROR
A Child's Cry for Help Reveals Shocking Truth
In 1976, 13-year-old Hake Halo was one of 350 children imprisoned and tortured in New Zealand's Lake Alice Hospital. Because his letters were screened, when he wrote to his grandmother he wrote of happiness and good treatment. But in a smiley face with a speech bubble he wrote in his native language Niuean: "I have been given electric shock by people, Mum. The pain is very bad." This launched an almost 40-year investigation and journey for CCHR, eventually leading to the United Nations Committee Against Torture.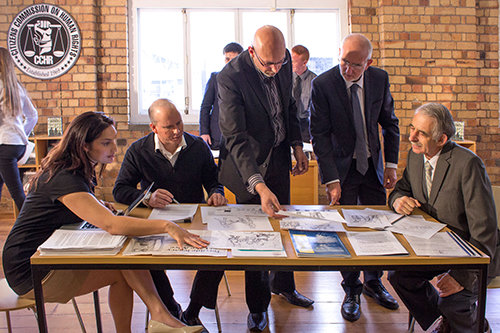 At Lake Alice, children were punished with solitary confinement, painful drug injections, beatings, sexual abuse and electroconvulsive therapy. Government oversight was nonexistent and the assaults might have continued unknown if not for Hake's letter and the work of CCHR who toured the facility and made its findings public in an official 1977 report.
"Lake Alice was a dumping ground where forgotten children who were wards of the State could be experimented on without fear of consequences," says Steve Green, CCHR New Zealand director.
CCHR expanded its investigation to other New Zealand psychiatric facilities, demanding agencies responsible for oversight take action to prevent such ill treatment of children. Similar complaints were filed with the New Zealand Medical Association, the Medical Council and the New Zealand Police, with little action taken. Finally, in 1990, a class-action lawsuit was filed against the New Zealand government, the government eventually settling with 95 claimants. Although restitution had been made, there was no punishment of the guilty and no guarantee the abuses would cease.
CCHR continued its work, filing reports in 2010 and 2012 with the United Nations Committee Against Torture, detailing the violations of human rights at Lake Alice.
Presented with compelling evidence from CCHR's decades of investigation, the UN directed the New Zealand government to put in systems to prevent such psychiatric abuses recurring in the future. In response, the federal government commissioned a "Confidential Forum on Former Psychiatric Patients" which brought forward 500 victims with further evidence of psychiatric crimes. Next they established a Confidential Listening Service for abuse victims, with 900 more victims coming forward by 2014.
In mid-2013, the Subcommittee on the Prevention of Torture of the UN toured New Zealand and met with CCHR. In December 2013, the UN published a 50-page report categorizing psychiatric treatment as torture and demanding implementation of a psychiatric monitoring mechanism.
As a result, oversight is now in place for the first time in New Zealand's history, including a branch within the Office of the Ombudsman to investigate crimes of torture inside all psychiatric facilities where patients are detained.
---
The ADHD Fraud
University of Nebraska Professor Dr. Jeanne Stolzer learned of CCHR while researching fraudulent ADHD diagnoses. "I was feeling like a lone wolf out in the middle of Nebraska and I had no idea there was an organization that felt the same way I did. As soon as I learned about CCHR, I was on board." Specializing in infant and childhood development, Stolzer is alarmed to hear about psychiatric drugs given to infants. "When I tell my students that 1.1 million children 5 years and younger are taking psychiatric drugs, their eyes bug out. They can't believe it and it makes them want to do something about it."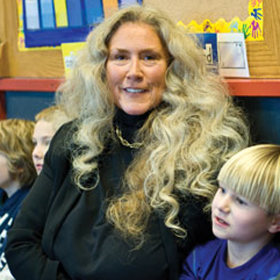 To provide tools needed to "distinguish between fact, theory and opinion," she shows her classes two CCHR documentaries: The Diagnostic & Statistical Manual and Dead Wrong: How Psychiatric Drugs Can Kill Your Child. With this foundation, students choose projects to raise awareness of and expose psychiatric drugging. "They have held protests, picketing, have been in local media, TV and radio shows. They set up Facebook and Twitter accounts, they blog and write letters to the editors of newspapers," Stolzer says.
CCHR's materials are at the core of her teaching. "The documentaries are thorough, insightful and comprehensive. I appreciate that about CCHR's materials," she says.
---
RESTORE HUMAN RIGHTS TO MENTAL HEALTH
As a nonprofit mental health watchdog, CCHR relies on memberships and donations to carry out its mission to eradicate psychiatric violations of human rights and clean up the field of mental health. To become part of the world's largest movement for mental health reform, join the group that has helped enact more than 170 laws protecting citizens from abusive mental health practices.