CHAMPIONING PATIENT RIGHTS AND WAKING UP A NATION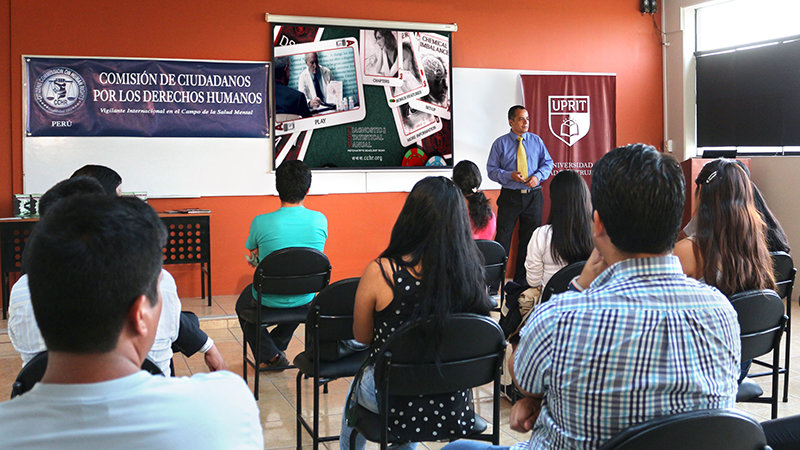 Peruvian attorney Martin Manco says he won't stop his campaign to halt psychiatric abuses in his country until they are 100 percent eliminated.
In Peru, electroshock has been used as a form of torture. Hospitals have administered electroshock as a "first line of treatment" for those with differing political and social views. It was often delivered against the will of patients and without anesthetic. Forced sterilizations of mental patients were also not uncommon.
Then, attorney and law professor Martin Manco came upon the CCHR documentary Psychiatry: An Industry of Death. He purchased and watched it immediately.
Though outraged by the story it told, Manco was relieved to see the truth finally exposed: psychiatry shown to be the brutal and inhumane pseudoscience he knew it to be, performing treatments that stand in blatant violation of the Constitution of Peru, not to mention fundamental human rights—violations Manco likens to those of the Spanish Inquisition.
"Eugenics, torture, drugging for profit," he says, "all this happens in Peru and it must stop."
Manco connected with the Citizens Commission on Human Rights (CCHR) online, and formed the first Peruvian chapter. He began delivering lectures and screening the Psychiatry: An Industry of Death documentary in numerous universities to students of law, medicine and nursing. "Psychiatry and its Legal Repercussions" and "Psychiatric Treatment and Human Rights" were topics of his seminars for nearly 1,500 students at a string of respected institutions.
Concurrently, to reach the man on the street, Manco took his message to the airwaves, screening Psychiatry: An Industry of Death on his own television show Deep Impact, and appearing on the popular Nuevo Sol TV station and La Hora de Educacion program. With the help of radio and newspaper coverage as well, Manco awoke more than 930,000 Peruvians to the horrors of psychiatry.
Manco next reached out to one of Peru's largest veterans' hospitals, where he delivered a series of lectures and documentary screenings. After learning of the devastating effects of psychiatric "treatments," hospital director Colonel Hebert Ramirez moved to action by officially banning electroshock throughout his facility.
As for what is to come, Manco has drafted legislation he will soon propose to protect Peruvians from involuntary commitment at the hands of psychiatrists. Then he will travel across Argentina and Colombia, delivering CCHR materials to libraries and health institutes.
---
TAKING ACTION
CCHR Gets the Word Out to the Legal Profession Worldwide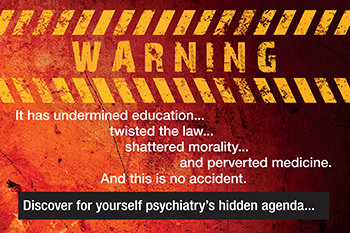 To galvanize the legal community and put the truth about psychiatry in the hands of those who can take it to task, CCHR is conducting a massive international mailing to more than 71,000 attorneys.
The mailer highlights the devastating side effects of psychiatric "treatment," including birth defects, autism, suicide and sudden death—not to mention homicidal tendencies. One psychiatrist estimated that 90 percent of school shooters have been under the influence of psychotropic drugs.
CCHR has investigated and brought psychiatry to justice for nearly five decades. We work alongside legislators to give a voice to the voiceless while exposing inhumane conditions, uncovering major conflicts of interest and eliminating brutal practices.
Since its inception, CCHR has played a key role in the passage of 180 laws to protect against psychiatric abuse.
Become part of our global network of attorneys. Write to humanrights@cchr.org.
---
YOUR HELP IS NEEDED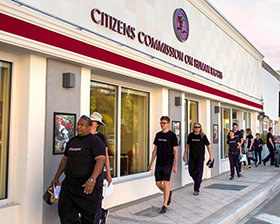 As a nonprofit mental health watchdog, CCHR relies on memberships and donations to carry out its mission to eradicate psychiatric violations of human rights and clean up the field of mental health. To become part of the world's largest movement for mental health reform, join the group that has helped enact more than 180 laws protecting citizens from abusive mental health practices.