NEWS
‣
GET THE FACTS

·

FIGHT BACK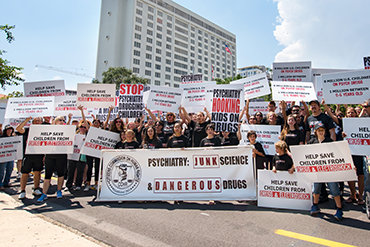 CCHR protest Florida's Psychiatric Society annual meeting. Psychiatrists who prescribe drugs can earn 4X more than those who don't.
read more >>
---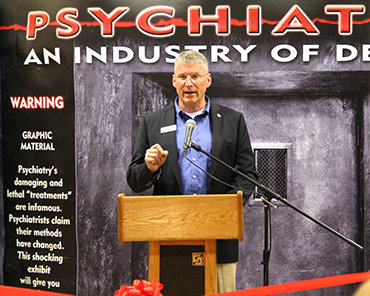 With child drugging on the rise and the FDA's failure to enforce their own regulations on clinical trials, a new CCHR exhibit opens amid controversy in Seattle.
read more >>
---
Dr. Toby Watson, who says electroconvulsive therapy is anything but therapeutic, is outraged the FDA isn't doing something.
read more >>
---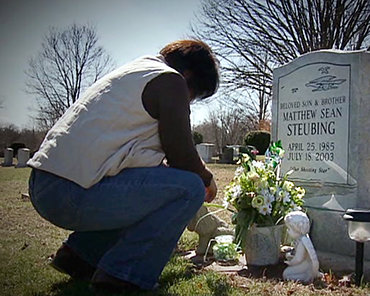 ---
FACTS
EMPOWERING OTHERS
Here is a summary of just some of the education and awareness activities of the past year:
109
COUNTRIES
reached by CCHR through educational materials.
6,623
ORDERS
for CCHR materials fulfilled, giving mothers, fathers, teachers and doctors the facts they need.
409,636
BOOKLETS
distributed exposing human rights violations from psychiatric abuse, empowering people to strike back.
1.7
MILLION VISITORS
to CCHR websites for fact sheets and documentaries and to find out how to take action to end abuse.
3,172,800
PEOPLE
reached by CCHR PSAs and award-winning documentaries.
---
STOP PSYCH ABUSE
As a nonprofit mental health watchdog, CCHR relies on memberships and donations to carry out its mission to eradicate psychiatric violations of human rights and clean up the field of mental health. Become part of the world's largest human rights movement that has helped enact more than 180 laws protecting citizens from abusive mental health practices.