PSYCH TODDLER SCREENING IS NO MORE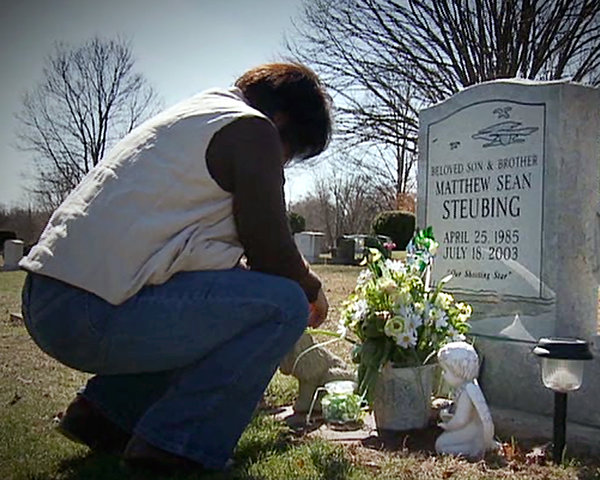 Australian "Healthy Kids Check" paid parents to expose their children to psychiatric testing.
In Australia, one of the wealthiest nations in the world, children as young as one are prescribed powerful antipsychotic drugs that could kill them. The nation's "Healthy Kids Check" for four-year-olds was a perfectly innocuous-sounding practice, offered as part of physician checkups for children on the government's dime.
But in 2011, the check was expanded to include mental health screening, a practice that can have up to a 94 percent false positive rate, potentially landing thousands of toddlers on mind-altering drugs.
Parents on government income support were even offered a rebate of upwards of $700 should their child participate in the "Healthy Kids [screening] Check" at the age of four.
To educate the populace, the documentary Dead Wrong—telling the heartbreaking story of a mother who lost her son to a psychiatric drug-induced suicide—was mailed to childcare centers across Australia.
CCHR Volunteers joined forces with like-minded organizations and individuals to put an end to the destructive check. They further generated media on the outrageous 20 million taxpayer dollars spent on "Healthy Kids Checks" of toddlers between 2013 and 2014 alone, as well as the side effect horrors of the drugs that follow in their wake.
But after several years of its awareness campaign, the team was rewarded. Australia's "Healthy Kids Check" is officially no more.
---
WE

really

WANT TO HEAR FROM YOU
CCHR supports advocates for human rights in mental health. Here is what some of them say.
CHILDREN'S MENTAL HEALTH ADVOCATE, UK
"CCHR is a very, very good organization. They help a lot of families who have lost their children or whose children are on drugs… They fight for a lot of people who have been wrongly charged in these closed family courts and they speak out and help a lot of families. CCHR, I support them 101 percent!"
MOTHER & MENTAL HEALTH ADVOCATE, USA
"[You] are the strongest amplified voice out there to wake up the public and make them aware. It's like that's CCHR's purpose: to bring forward the truth, the shining light… I think if CCHR removed the level of darkness that the oppression of psychiatry places on our entire country, it would grow far stronger than it is now—that every person that wakes up because of one CCHR video means we are getting that much closer to creating a better world."
PARALEGAL, AUSTRALIA
"I think it's important that care providers, family members, and particularly any decision makers in the professional community or government, consider what CCHR has to say when they're formulating policies. The role of psychiatry creates a lot of voiceless victims and CCHR has given those victims a voice at last. So keep up the good work CCHR."
HEALTHCARE LAWYER, USA
"I would say you guys are probably, from my perspective, more effective than anybody else out there for informing people about the dangers of the abuse of these drugs. I think it's a valuable service you guys provide. Somebody out there has to do it. I'm thankful that there is a group like [you] that's doing it."
---
STOP PSYCH ABUSE
As a nonprofit mental health watchdog, CCHR relies on memberships and donations to carry out its mission to eradicate psychiatric violations of human rights and clean up the field of mental health. Become part of the world's largest human rights movement that has helped enact more than 180 laws protecting citizens from abusive mental health practices.