BILL TO BAN ECT USE ON CHILDREN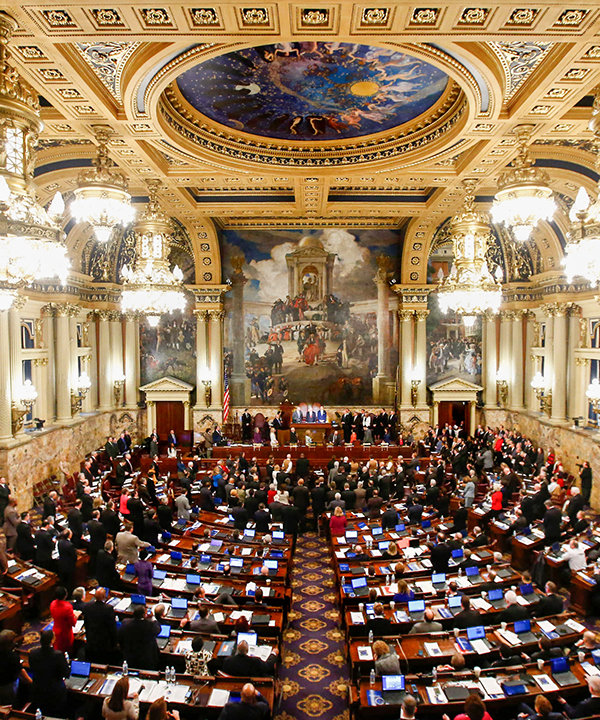 Two Pennsylvania state representatives introduce a bill to protect children from ECT.
House Bill 1809, introduced by Reps. Tom Murt and Stephen Kinsey, would ban electroconvulsive therapy (ECT) for people aged 16 and younger.
"While ECT remains a controversial treatment for adults, it's deplorable when done on children who have no say on whether to agree to this brutal treatment," Murt said in a press release. "Yet, kids are still being shocked today. This treatment can cause brain damage. To me, it's a form of child abuse."
"The use of electroshock therapy on children is outright cruel and unacceptable," Kinsey said. "The side effects of ECT can be debilitating even for adults. Children should not be forced to undergo a treatment that can have a lasting impact on their physical and mental well-being."
ECT sends up to 450 volts through a person's brain, inducing a grand mal seizure. The US Food and Drug Administration reports that these seizures can cause complications including heart attacks, difficulties breathing, confusion, permanent memory loss, brain damage and death.
An estimated 100,000 Americans are subjected to ECT each year.
According to the Pennsylvania Department of Human Services, it was reported that 13 children from birth to age five were given ECT in 2014 and three adolescents between the ages of 13 and 17 were also administered ECT in that same year.
---
WE

really

WANT TO HEAR FROM YOU
Here is what visitors had to say after learning the documented facts in the Psychiatry: An Industry of Death exhibit.
CHILD PSYCHOTHERAPIST
"This is the truth and it needs to be told."
MOTHER
"Scary but all true. Eyes need to be opened."
MEDICAL STUDENT
"Knowledge is power—all doctors should see this exhibit. It is necessary to know the roots of the matter to solve it. Psychiatry is a pseudoscience and as a student of medicine, I say that it should not be a subject of study anywhere, school or university."
PARENT
"My personal viewpoint is that psychiatrists are senseless people and really butchers. They should be jailed in a little cell. I hope they will be erased worldwide. We need responsible people as physicians."
NURSE
"There are no words that describe such cruelty—stepping on human dignity."
ACCOUNTANT
"Very eye-opening and shocking. Such good indoctrination. Seeing the different pictures makes me realize we are living amongst greedy, power-hungry institutions. We need remedies before it becomes too late."
STUDENT
"Very interesting, almost incredible. I hope in the future someone can stop all this. It's been shocking."
EDUCATOR
"I believe this exhibit is fundamental to give humanity the meaning it has lost."
---
END PSYCHIATRIC ABUSE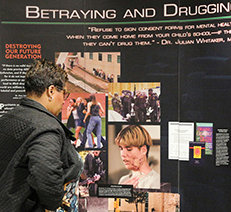 As a nonprofit mental health watchdog, CCHR relies on memberships and donations to carry out its mission to eradicate psychiatric violations of human rights and clean up the field of mental health. To become part of the world's largest movement for mental health change, join the group that has helped enact more than 180 laws protecting citizens from abusive psychiatric practices.