JAPAN'S HEALTH MINISTER REVOKES LICENSES OF 89 PSYCHIATRISTS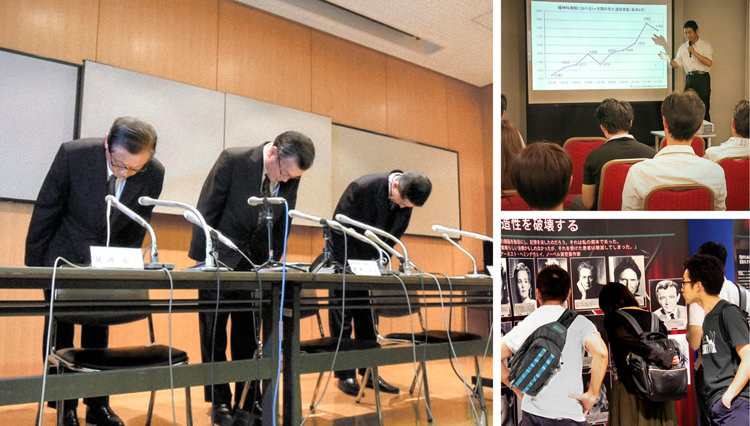 CCHR Tokyo, over a two-year investigation and with a public outcry campaign, compelled the National Ministry of Health to do its job in restraining psychiatric abuse.
Following a horrific incident demonstrating the destructive effects of psychiatric "treatment," the Japanese Health Minister revoked an unprecedented 89 psychiatrists' licenses for fraudulently acquired credentials. It also rejected an additional four of five new applicants suspected of falsifying applications.
A "Mental Health Designated Psychiatrist" license is required to commit patients without their consent, use restraints or place patients in isolation. But no system of checks and balances exists, leaving psychiatrists free to commit, drug, seclude and restrain, all while charging extra fees for "professional" services.
Over a four-decade period, Japan saw a steady rise in the psychiatric inpatient population, culminating in the highest number of psychiatric beds in the world and 290,000 patients in psychiatric hospitals. Almost half of these were involuntarily committed and some 1,800 die every month.
After years of exposing psychiatry's appalling statistics, CCHR Tokyo decided it was time the government did its job to stop this runaway train.
In 2015, CCHR Tokyo pushed the Health Ministry to undertake its own investigation, starting with St. Marianna University. The ministry uncovered proof of psychiatrists falsifying applications to obtain their mental health designations. The licenses of 23 university psychiatrists were revoked for fraud.
CCHR Tokyo demanded the ministry re-examine all such licenses. With public scrutiny high, the ministry launched an investigation of 3,374 licensees from the past five years. But they dragged their feet and withheld results.
The turning point came with one of the worst murder cases in Japan's history. A man went on a spree, killing 19 disabled people and injuring 25 others. Only months before, the killer had been committed by psychiatrists against his will and released 12 days later.
The prime minister ordered a review of involuntary commitment. CCHR cast the light of truth on psychiatry, showing how its "treatments" actually cause violence and homicide.
Then came CCHR's discovery that the very psychiatrist behind the murderer's commitment had obtained his mental health designation illegally; he was one of the 3,374 psychiatrists under re-examination by the ministry—yet to come forth with a verdict. When CCHR released the story, the resulting media storm forced the ministry to move and 89 psychiatric licenses were summarily revoked.
---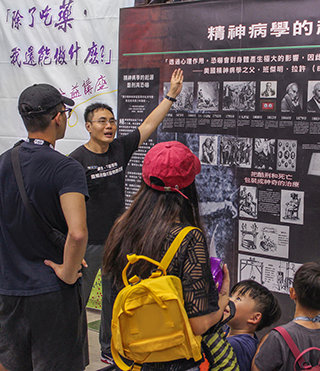 TAKING ACTION
Join Us at a Traveling Exhibition
One way CCHR informs and enlightens populations on psychiatric abuses is through its Psychiatry: An Industry of Death traveling exhibits. These state-of-the-art presentations document how psychiatry is an industry driven by profit, its pretended help often resulting in death. This entirely self-guided tour, which includes documentaries and displays, is the definitive resource on historical and contemporary psychiatric theories and practices.
These "mobile museums" travel on all six continents from location to location to reach everyone with the truth. They are not only a good way to better inform yourself, but also an opportunity for you to volunteer with CCHR to bring this truth to others. You can assist with anything from promotion, touring, working at reception, delivering seminars and more.
To find out where the next exhibit is opening in your area and how you can join us, please contact us.
---
END PSYCHIATRIC ABUSE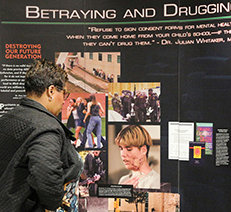 As a nonprofit mental health watchdog, CCHR relies on memberships and donations to carry out its mission to eradicate psychiatric violations of human rights and clean up the field of mental health. To become part of the world's largest movement for mental health change, join the group that has helped enact more than 180 laws protecting citizens from abusive psychiatric practices.