CURBING PSYCHIATRIC CHILD ABUSE EMBEDDED IN ISRAEL'S CORRUPT SOCIAL SERVICES SYSTEM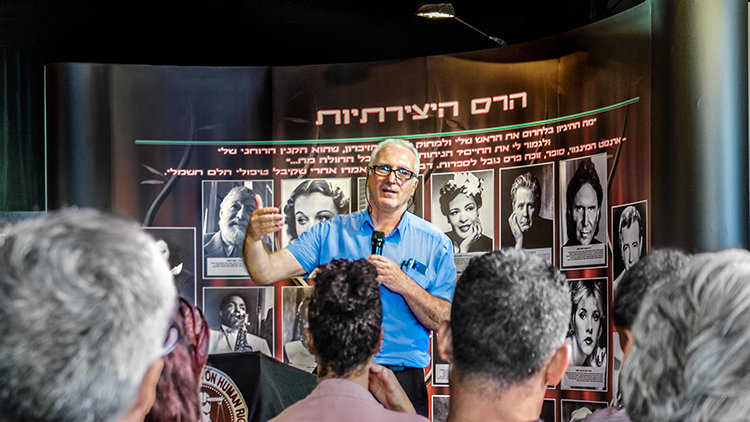 Raz Misgav, father-turned-child-custody attorney, teams up with CCHR Israel to give parents a fighting chance against psychiatric "expert witnesses" and enforced psychotropic drugging of their children.
"One mother has been camped in the street in Jerusalem for the return of her son, who was taken away from her on the strength of a false report. The psychiatrist in question never met the child, yet authorized the child's removal anyway," reports an investigative journal.
The journal found that such children are initially institutionalized at a center where "children as young as three are evaluated" and then "subsequently put on medication."
Such collusion between Israel's Welfare and Social Services Ministry and psychiatrists is routine. It is in this rubber-stamp legal system that attorney Raz Misgav has become a champion for the rights of all Israeli families. Already working on reforming social service law, in 2005 Misgav heard a CCHR Israel presentation at the Parliament and realized the villain of the piece—psychiatry. CCHR enlightened him on the crimes of psychiatry through exposés and CCHR documentaries, and they have been partners ever since. CCHR sends Misgav psychiatric-colluded custody cases and Misgav wins them.
"In a lot of cases we are dealing with psychiatry giving drugs to the children. The problem begins with the social workers and finishes in the mental hospital," he says. "The system takes parents that it considers unqualified and whose children they consider to be in danger and puts them in institutions. If the children or the parents don't agree to this, they are tagged as abnormal or mentally ill and given psychotropic drugs."
"If the children or the parents don't agree to this, they are tagged as abnormal or mentally ill and given psychotropic drugs."
Misgav has a 100 percent success rate in stopping the process before it goes to court and has saved more than 930 children from psychiatric abuse.
He brought these injustices before the Jerusalem District Court and won a verdict mandating that social services activity be recorded for court scrutiny, that social workers' reports are no longer valid "expert opinion," and gave parents the right to due process, enabling them to call their own witnesses.
---
FACTS
CCHR TRAVELING EXHIBITS
The Psychiatry: An Industry of Death exhibit, in one year
5
CONTINENTS
hosted CCHR traveling exhibits in the last year
19,215
MILES
traveled by 14 mobile exhibits, from major city to major city
42
EXHIBITS
in 42 cities, waking up populations to the dangers of psychiatry
300+
DAYS
of exhibits open with public becoming enlightened to human rights abuses by psychiatry
110,902
PEOPLE
toured through the exhibits in the last year alone
---
END PSYCHIATRIC ABUSE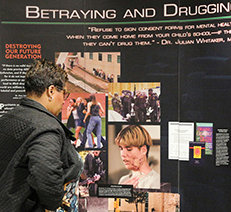 As a nonprofit mental health watchdog, CCHR relies on memberships and donations to carry out its mission to eradicate psychiatric violations of human rights and clean up the field of mental health. To become part of the world's largest movement for mental health change, join the group that has helped enact more than 180 laws protecting citizens from abusive psychiatric practices.