NEWS
‣
GET THE FACTS

·

FIGHT BACK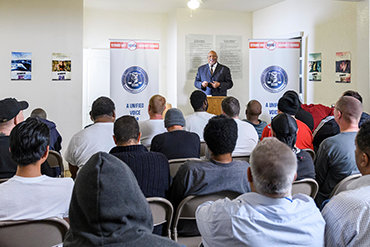 Reverend Fred Shaw joined forces with the NAACP to pass resolutions designed to protect African-Americans against psychiatric abuse and electroconvulsive therapy.
read more >>
---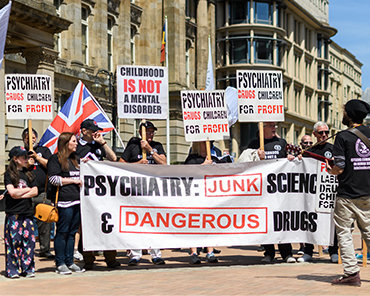 CCHR UK claims Royal College of Psychiatrists International Congress is foisting off junk science on the general public, putting UK children at grave risk.
read more >>
---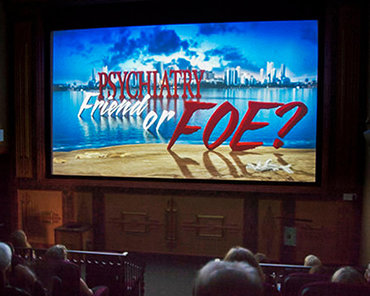 After an increase of psych drug use, CCHR Australia reaches 14 percent of the country's population with a sobering documentary.
read more >>
---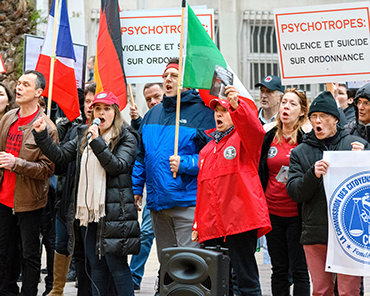 ---
FACTS
THE PSYCHOTROPIC DRUG PROBLEM
If you go to see a psychiatrist, chances are you will leave with a prescription.
Here are the stats:
1 in 4
AMERICANS
are reported to be taking psychotropics, with antidepressants being the most common of the drugs
80,223,280
ON PSYCHOTROPICS
in the US in 2017, with 3.2 million of them being under the age of 12 years
50%
MORE DIED
from psychiatric drug overdoses in the US than from heroin overdose
57
MILLION
prescriptions were filled in 2014 in the UK, enough for every man, woman and child
$88
BILLION
is spent internationally on psychiatric drugs in one year
---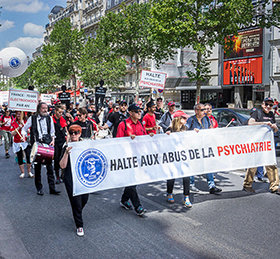 STOP PSYCHIATRIC ABUSE
As a nonprofit mental health watchdog, CCHR relies on memberships and donations to carry out its mission to eradicate psychiatric violations of human rights and clean up the field of mental health. To become part of the world's largest movement for mental health change, join the group that has helped enact more than 180 laws protecting citizens from abusive psychiatric practices.