TEAMING UP WITH THE NAACP TO STOP PSYCHIATRIC ABUSE OF BLACK AMERICA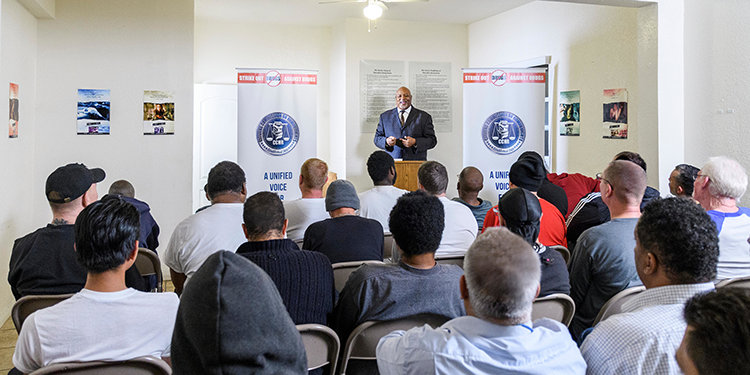 Reverend Fred Shaw joined forces with the NAACP to pass resolutions designed to protect African-Americans against psychiatric abuse and electroconvulsive therapy.
Reverend Fred Shaw, Vice President of the National Association for the Advancement of Colored People (NAACP) Inglewood/South Bay branch and the Director of Public Affairs for Citizens Commission on Human Rights (CCHR) International, began working to reform the mental health field over 25 years ago.
With the American Psychiatric Association (APA) appealing to the US Food and Drug Administration to reclassify the electroshock machine to the same safety category as contact lenses, and with the high amount of drugging of Black America, Shaw was compelled to do something.
And do something he did. He went to the media. He spoke on more than 19 radio shows, as well as on TV and through numerous press releases running in print and online, ultimately reached 4.9 million with the facts on electroconvulsive therapy (ECT) and psychotropic drugs.
But it was in 2016 that he upped the ante, first joining CCHR's protest march of more than 500 during the APA's annual meeting in Atlanta, Georgia. The message of the march and subsequent CCHR traveling exhibit was the need to ban ECT. Joining him were not only fellow NAACP members, but members of Black Lives Matter, 10,000 Fearless, Concerned Black Clergy and the Nation of Islam.
Then Shaw dialed up the pressure once again, this time personally leading a march of 600 protesters during APA's next annual meeting in San Diego, joined by the city's NAACP chapter and again with the message, "Ban Electroshock—It's Torture, Not Treatment." Following on its heels were Psychiatry: An Industry of Death exhibits in Harlem and in Washington, DC, where the exhibit was on display for US Congress members at the annual Congressional Black Caucus Foundation Legislative Conference.
Shaw also did a series of lectures to groups including Southern California Cease Fire, Southern California Against Forced Treatment, the psychology faculty of Southwest College, Los Angeles Police Department's Clergy Council and the NAACP. In total, he reached more than 12,000 through lectures and exhibits.
Shaw's work culminated with proposals of two NAACP resolutions, one to ban ECT and another to oppose the mass psychotropic drugging of children. Both were unanimously passed by the NAACP national office and distributed to all 2,000 NAACP chapters in the US.
---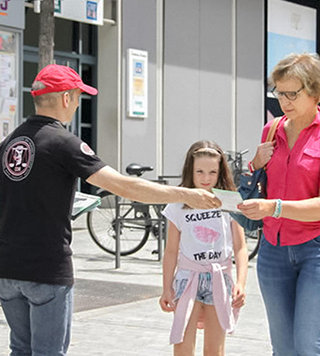 TAKING ACTION
Taking on Psychiatry? Tell Us About It
Are you inspired by stories of psychiatry being brought under the law? Have you ever wondered if your own story could be told?
Citizens Commission on Human Rights is a global network of commissioners, lawyers, health care professionals, fraud investigators, child advocates, educators, mothers, fathers, sisters and brothers, all connected by the common purpose to restore human rights and dignity to the field of mental health. As you are reading this, you are already part of the team.
If you have documented, exposed, prosecuted, litigated or legislated against psychiatric abuses and would like to share your challenges and successes with others, we'd like to hear from you. Your story may have the potential of being featured in a future newsletter.
Please send your story and photos. It can inspire others to join us in ending psychiatric abuse around the world.
We are waiting to hear from you!
---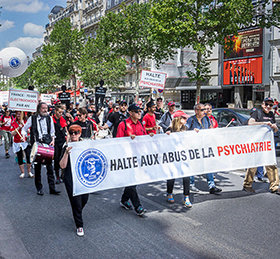 STOP PSYCHIATRIC ABUSE
As a nonprofit mental health watchdog, CCHR relies on memberships and donations to carry out its mission to eradicate psychiatric violations of human rights and clean up the field of mental health. To become part of the world's largest movement for mental health change, join the group that has helped enact more than 180 laws protecting citizens from abusive psychiatric practices.