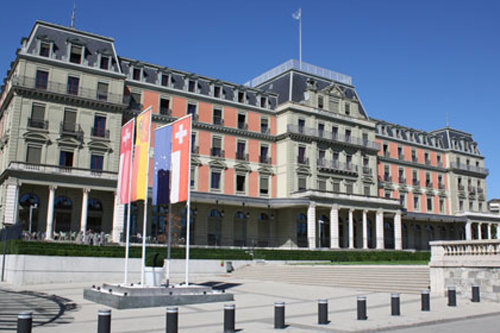 The United Nations Committee on the Rights of a Child (UNCRC), a body of 18 independent experts that meet in Geneva, Switzerland to monitor implementation of the Convention on the Rights of the Child, is looking into the psychiatric drugging of children in its member states.
The Citizens Commission on Human Rights (CCHR) has submitted a number of investigative reports to the UNCRC into the prescribing of psychopharmaceutical drugs coupled with insufficient medical attention to actual causes of emotional difficulties children experience in life. CCHR has submitted their findings of 11 countries to the UNCRC—Australia, Belgium, Canada, Finland, Germany, Holland, Japan, Norway, Russia, Sweden and Switzerland.
read more >>
---
In 1976, 13-year-old Hake Halo was one of 350 children imprisoned and tortured in New Zealand's Lake Alice Hospital. Because his letters were screened, when he wrote to his grandmother he wrote of happiness and good treatment. But in a smiley face with a speech bubble he wrote in his native language Niuean: "I have been given electric shock by people, Mum. The pain is very bad." This launched an almost 40-year investigation and journey for CCHR, eventually leading to the United Nations Committee Against Torture.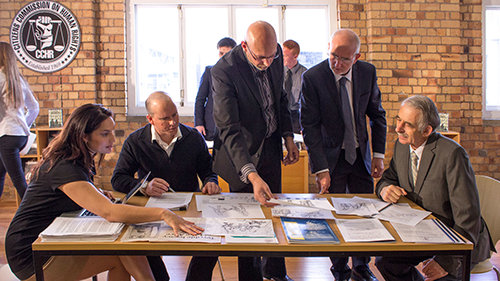 At Lake Alice, children were punished with solitary confinement, painful drug injections, beatings, sexual abuse and electroconvulsive therapy. Government oversight was nonexistent and the assaults might have continued unknown if not for Hake's letter and the work of CCHR who toured the facility and made its findings public in an official 1977 report.
"Lake Alice was a dumping ground where forgotten children who were wards of the State could be experimented on without fear of consequences," says Steve Green, CCHR New Zealand director.
read more >>
---
"I visited CCHR about five months ago…. After digesting all of the info, I decided to wean my son off of Ritalin…. I am happy to say my son is Ritalin-free for five months now, and his grade point average has improved by 4 points. Thank you so much CCHR." C.K.
"NOW, HE'S A NORMAL 9-YEAR-OLD WITH A KIND HEART. THE DRUGS ABSOLUTELY MADE HIM VIOLENT BEYOND CONTROL, AND IF THE PSYCHIATRISTS HAD HAD THEIR WAY, HE'D BE INSTITUTIONALIZED AS I TYPE. THANK GOD FOR CCHR."

"I am a parent of a child prescribed Adderall for ADHD. He complained of headaches, chest pains, stomachaches, had mood swings, and became aggressive. After visiting CCHR's website, I helped my son become drug free…. The futures of millions of children are depending on CCHR." M.H.
"CCHR came to the rescue when a psychiatrist tried to send my son to a psychiatric facility. CCHR saved my family when we needed it most. I thank God for them." I.R.
read more >>
---
FACTS
Child Drugging
More than 2 million children in the United States are on antidepressants.
More than 4 million children in the United States are on stimulants.
Some 20 million children worldwide are prescribed psychiatric drugs so dangerous that agencies in Europe, Australia and the U.S. have issued warnings about their serious adverse effects.
---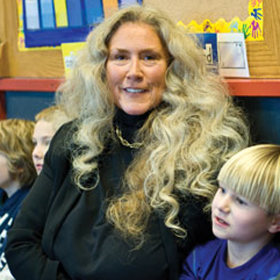 University of Nebraska Professor Dr. Jeanne Stolzer learned of CCHR while researching fraudulent ADHD diagnoses. "I was feeling like a lone wolf out in the middle of Nebraska and I had no idea there was an organization that felt the same way I did. As soon as I learned about CCHR, I was on board." Specializing in infant and childhood development, Stolzer is alarmed to hear about psychiatric drugs given to infants. "When I tell my students that 1.1 million children 5 years and younger are taking psychiatric drugs, their eyes bug out. They can't believe it and it makes them want to do something about it."
read more >>
---
RESTORE HUMAN RIGHTS TO MENTAL HEALTH
As a nonprofit mental health watchdog, CCHR relies on memberships and donations to carry out its mission to eradicate psychiatric violations of human rights and clean up the field of mental health. To become part of the world's largest movement for mental health reform, join the group that has helped enact more than 170 laws protecting citizens from abusive mental health practices.