NEW LEGISLATION RESTRICTS OVER-DRUGGING OF CALIFORNIA FOSTER YOUTH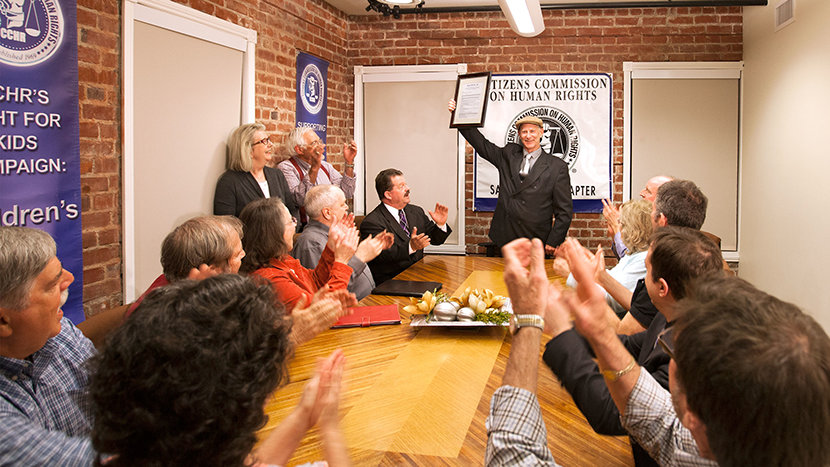 The Citizens Commission on Human Rights Sacramento team up with other concerned patient rights advocates to champion reform and bring about monumental legislation to protect youth in the state's foster care system from psychiatric over-drugging.
An estimated 60,000 children are currently part of the California foster care system. One out of every four adolescents in this state's foster care is prescribed psychotropic drugs. That's triple the rate of all adolescents nationwide. The drugs the majority of these children are prescribed are powerful antipsychotics documented to cause heart problems, strokes, diabetes, convulsions and sudden death. From 2004 to 2014, these drugs for kids alone cost taxpayers $226 million.
Our next generation deserves better. This is why the Citizens Commission on Human Rights (CCHR) Sacramento has been fighting for nearly a decade to reform psychiatric drugging of foster youth. And with the San Jose Mercury News' 2014 five-part series "Drugging Our Kids" by journalist Karen de Sá, the issue was thrust further into the spotlight.
Antipsychotics in the foster system "are being used as a kind of chemical restraint—as sedatives."
Associate Professor of Pharmacology, Adriane Fugh-Berman, attested that antipsychotics in the foster system "are being used as a kind of chemical restraint—as sedatives." This was confirmed by a former foster youth named Rochelle, who recalls feeling like a zombie. Her hands still shake as a permanent side effect of all the pills.
Capitalizing on the public momentum generated by de Sá's powerful exposé, CCHR Sacramento hit the State Capitol, conducting meetings to educate legislators and staffers. They also joined forces with Lawyer James Sweeney, Director of the California Commission on Mentally Ill Offenders. Together with the combined strength of other like-minded organizations, they pushed for informed consent and restricted prescribing.
Thanks to their combined efforts, in late 2015, California Senate Bill 238 was enacted. The bill requires physician and court approval to drug a foster child and mandates monthly reports listing all foster children on psychotropic drugs along with the Medicare costs of those "medications."
---
FACTS
A CORRUPT SYSTEM
Psychiatrists are turning America's foster youth into walking pills. Take a look at the statistics.

2X
MORE LIKELY
Foster kids less than 1 year old are 2X more likely to be prescribed psych drugs as non-foster kids.

12%
OF FOSTER KIDS
are on antipsychotics compared to 1% of kids with private insurance.

Over 2X
INCREASE
in psychotropic drug use in foster care from 2000 to 2010.

It's 53X
MORE LIKELY
for foster kids to be prescribed five or more psych drugs simultaneously than non-foster kids in Texas.

Nearly 1/2
OF KIDS
in residential treatment centers or group homes are on psychotropic drugs.
---
DONATE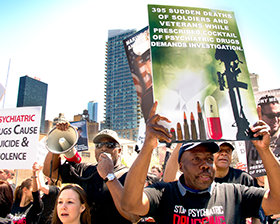 As a nonprofit, mental health watchdog, CCHR relies on memberships and donations to help eradicate psychiatric violations of human rights and clean up the field of mental health. To become part of the world's largest movement for mental health reform, join the group that has helped enact more than 180 laws protecting citizens from abusive mental health practices.