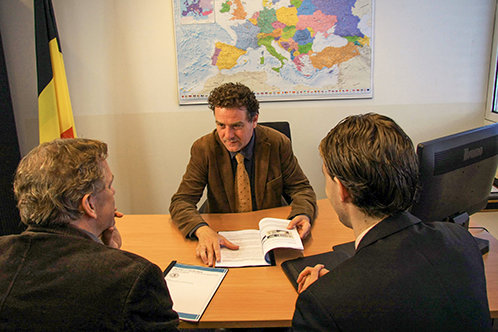 Attention Deficit Hyperactivity Disorder (ADHD) is one of the most commonly diagnosed so-called childhood "disorders" worldwide, more often than not leading to a prescription for psychostimulants to "treat" it. In Europe alone, 3.3 million children and adolescents are so labeled, with the past decade marked by a significant increase both in ADHD diagnoses and the use of psychoactive drugs. These drugs come with serious side effects including addiction, cardiac arrest, stroke, suicidal ideation, violent behavior, hallucinations and even death.
But what about this diagnosis of ADHD that even its founder, psychiatrist Leon Eisenberg, admitted was a fraud. While the number of children diagnosed with ADHD rises exponentially, the diet for many has conversely greatly deteriorated. Bad nutrition has been linked to bad behavior. One study in Holland found that 62% of children diagnosed with ADHD greatly improved within three weeks of a simple change of diet. Meanwhile, such bodies as ZitSit (Sit quiet) in Belgium, a treatment center for ADHD, admits "there is no medical or psychological test in existence which can show whether one has ADHD or not."
read more >>
---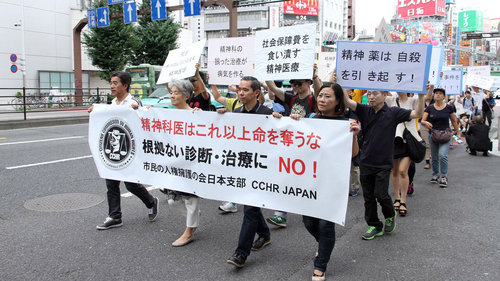 Japan, the Land of the Rising Sun, is a nation of ancient tradition, spirituality and beauty. But threatening this culture is a psychiatric system that has run unchecked for years. It now has the dubious honor of claiming the world's highest count of psych beds per capita, with more than 300,000 patients in psych hospitals. Almost half of these were involuntarily committed, and some 2,100 of them die every month.
A "Mental Health Designated Psychiatrist" license is required to commit patients without their informed consent, use restraints and place them into isolation. Yet no system of checks and balances exists, leaving psychiatrists unrestrained to commit, drug, seclude and restrain patients, while charging extra fees for "professional" services.
read more >>
---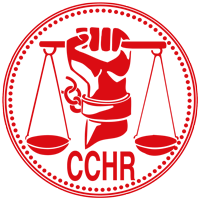 After touring the Psychiatry: An Industry of Death traveling exhibit, people around the world are enlightened and galvanized to address abuses in the field of mental health. Here is what just some had to say:
From Taipei, Taiwan:
"I see a completely different viewpoint from what I have learned about psychiatry and psychology." Medical Student
"Thank you so much, because it is generally impossible to know the truth of how the psychiatric hospitals and psychiatry treat their patients. I thought in general that psychiatrists ask patients before giving the drugs, but I didn't know of the serious outcomes there. So this exhibition brings us to another level of understanding." Student
read more >>
---
REPORT PSYCHIATRIC ABUSE
And Prosecute Crimes
Psychiatric Diagnosis Abuse Report Form: This report form is available at CCHR.org. If you or someone you know is a victim of psychiatric abuse, fill out the form. Go to www.cchr.org/reportabuse
Prosecute Crimes: In your dealings with the psychiatric industry, you have undoubtedly witnessed abuses of individuals, including overdrugging, sexual assault, gross negligence, deaths and Medicare and Medicaid fraudulent billings.
The CCHR hotline provides a strictly confidential means to report psychiatric abuse and crimes and assist victims and whistleblowers in filing complaints to the proper police and licensing authorities. You can report evidence to CCHR of any patient who has been killed, sexually abused or damaged by a mental health practitioner. Your name and any identifying information will be held in the strictest confidence.
If you know of any crime committed by a psychiatrist or mental health practitioner, file a report by using the form at www.cchr.org/reportabuse or write to or call:
ABUSE CASE IN-CHARGE CCHR INTERNATIONAL
6616 W. Sunset Blvd.
Los Angeles, CA 90028 USA
(323) 467-4242
(800) 869-2247 US Only

---
RESTORE HUMAN RIGHTS TO MENTAL HEALTH
As a nonprofit mental health watchdog, CCHR relies on memberships and donations to carry out its mission to eradicate psychiatric violations of human rights and clean up the field of mental health. To become part of the world's largest movement for mental health reform, join the group that has helped enact more than 170 laws protecting citizens from abusive mental health practices.